JOHNNY WELSH
BARTENDER TURNED AUTHOR
*in 2019, Johnny welsh was nominated for the
Colorado authors' hall of fame* 
    "my new hobby is Twisting bar topics into books."
Are you curious about the legalization of marijuana and what it might mean for your state? Don't miss your chance to learn the good, the bad, and the funny from the first state to pass the law.
It started off as a dare but…
…turns into a new way of life.
A young couple creates a fun way to stay connected by disconnecting. Unplugging the phones and being present are the rules. This travel adventure quickly turns into a self-deprecating comedy about bad smartphone habits.
*in 2019, johnny welsh was nominated for the Colorado authors' hall of fame*
"My new hobby is twisting bar topics into books."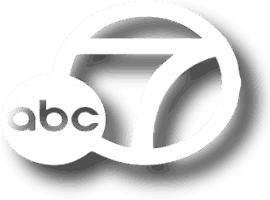 ★★★★★

– "Curious about recreational pot? Read this book!" –Corey O Verified Amazon Customer 
★★★★★

– "Times are

changing

– a must read!" – Verified Amazon Customer
★★★★★

– "It's high time you bought this book!" – Verified Amazon Customer
★★★★★

– "Great read! Honest, thorough and funny" – JAJ Verified Amazon Customer
19 Books EVERYONE in the World Should Read
#15 Weedgalized in Colorado: True Tales From the High Country 
"There has been no shortage of scribes offering their versions of Colorado's journey to legalizing cannabis, but few have presented it 
as the fascinating, epic comedy that it really is. 
Frisco bartender Johnny Welsh seems to have 
hit that target in his new book."
-Westword Magazine  
It's hard to believe this book is written by a bartender, because the writing is clean, polished, and the turn of phrase unique and enjoyable. The voice is strong and authoritative and the author has a laid-back tone that is charming.
  –Romuald Dzemo for Readers' Favorite